Forest Mansion In Twinmotion 2021 – Tutorial
In this tutorial, I will show you the steps I took in Forest Mansion Twinmotion 2021.1.4.
The Twinmotion file of this tutorial is available Here.
Download The 3D Model From Here, so you can continue with me.
You Can See The Lumion 11 Tutorial.
Forest Mansion In Twinmotion 2021
I Assume You have Downloaded the 3D model, SO Let's get started!
First Click on Import and select the model and Import it in Twinmotion.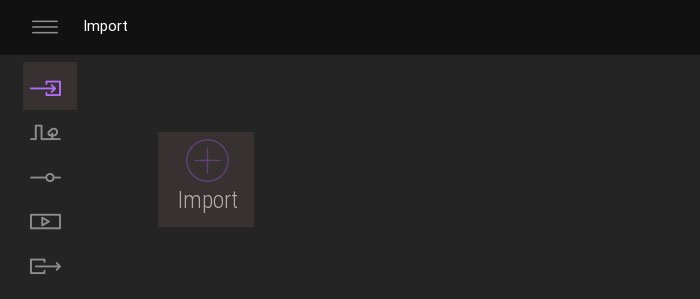 Now Remove the base and import the Terrain (Library>Vegetation and Landscape >Landscape >Rocky Grassland)
I'm using Rocky Grassland because it'll give you irregular terrain so you don't have to do it yourself and it'll add realism to the scene.
This Is How It looks,
Now we Will Add Some Grass (Context>Vegetation Paint) and add Some Grass in front of the house. Don't add grass everywhere it'll increase Ram Usage and if you don't have good Specs/Ram then Twinmotion Can Crash.
After Adding Grass this is How It Looks,
Now Add Some Tress In Surrounding (Context>Vegetation Paint)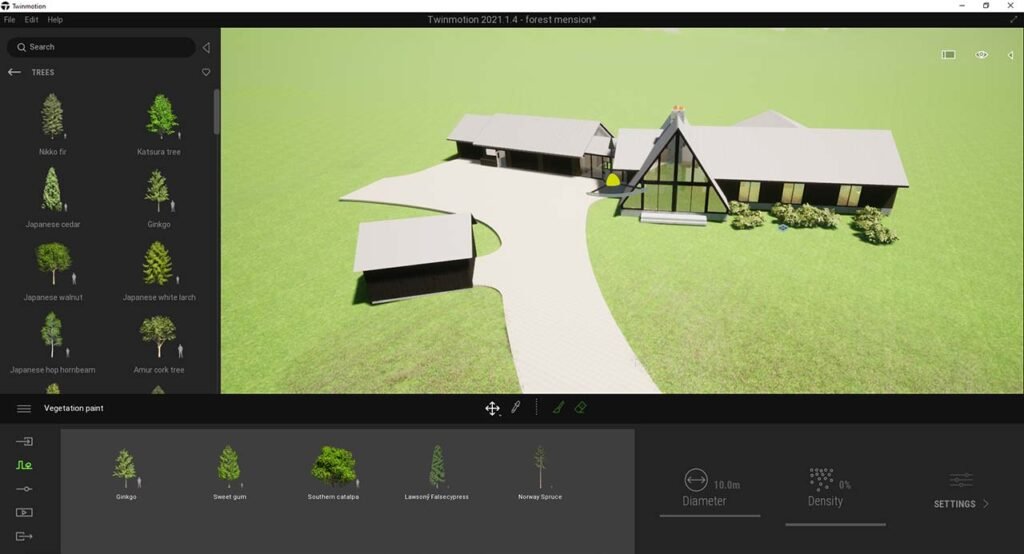 After Adding This is How it looks
Now Add Materials to the model (Library>materials>) Choose Which one Suits You.
On Floor I have Used Cobblestone Material (Library>Quixel Megascans>Surface>Stone>Cobblestone)
Now Set The Camera and Create The Scene For Render (Media>Image>Create Image)
Now Follow All the settings
Now go to (Export>Image) and Select your Scene.
Now go to (Export>More) and Set all of them at max. now Export the Scenes
Now Hit Export