Traditional Courtyard House Lumion 11 – Tutorial
In this tutorial, I will show you the steps I took in Traditional Courtyard House Lumion 11.
For Lumion You Need a Good Laptop with high Specs which can Run Lumion Easily if you want to Know Which Laptop is Best For You, you can Check Out Our Recommendation.
You Can Get The Lumion 11 file of this tutorial From Here
Download The 3D Model From HERE, so you can continue with me.
Traditional Courtyard House Lumion 11
SO Let's get started!
First Import The Model Into Lumion.
Changed The Materials, I Use Lumion Materials but If you want to use Custom Materials You Can Download them From HERE.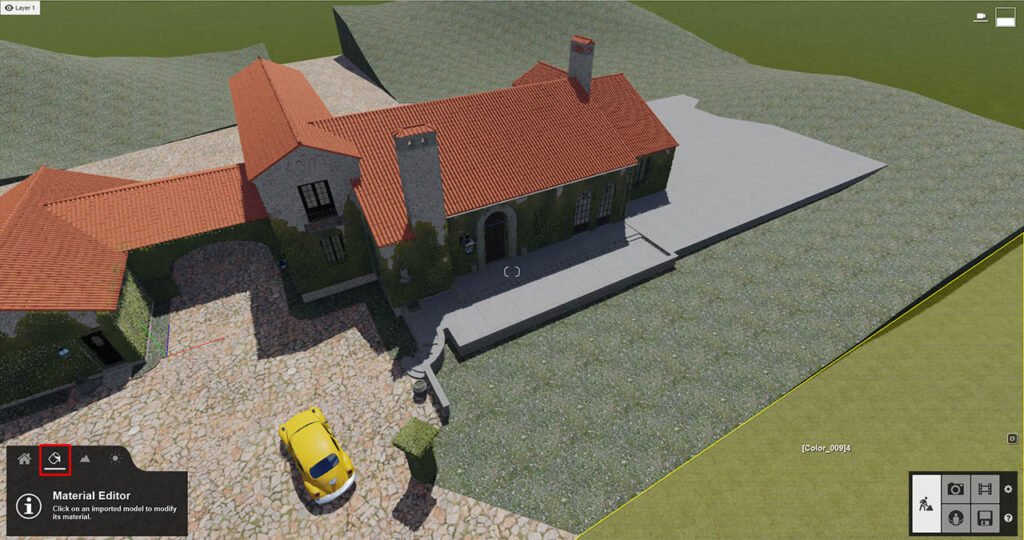 I use Road Texture For The Out Side
I Use CobbleStone Material For Car Porch.
I Use Concrete Material For Floor And House Exterior.
For the green Part, I use This Material.
For the Exterior I have Added Leafs In Concrete Texture, so it'll Add Some Extra Details to Give Feels a Natural Environment.
I use Detailed Trees In front And The Background of the House, Detailed Trees Add Realism to the Scene And Make Renders Feel Real.
Just Remember to Use Detailed Trees Where Needed , Because Adding Too Many Trees Like These will Increase Ram Usage And Your Lumion Can Crash.
I Use Normal Trees For Fill The Environment Or this Scene
Now Set The Camera And Choose Setting Realistic.
Here Is The Final Result